Massapequa Park Market Trends
🏡📊 Market Update in Massapequa Park, NY! 📈📉
Hey there, potential buyers and sellers! John Cordeira, your trusted REALTOR® at Cordeira Homes, here with an exciting update on the current real estate market trends for Massapequa Park, New York. Let's dive right in, shall we? 🌟
📅  Massapequa Park Market Update as of August 2023
📈 Months Supply of Inventory:
We've got some good news for you! Currently, there's only a 0.98 Months Supply of Inventory in Massapequa Park. What does that mean? It means the market is hot, and properties are moving fast! ⚡️ Guess what? Over the last 12 months, the monthly supply of Inventory has decreased by a whopping -67.22%. So, if you want to sell, now might be the perfect time! 💪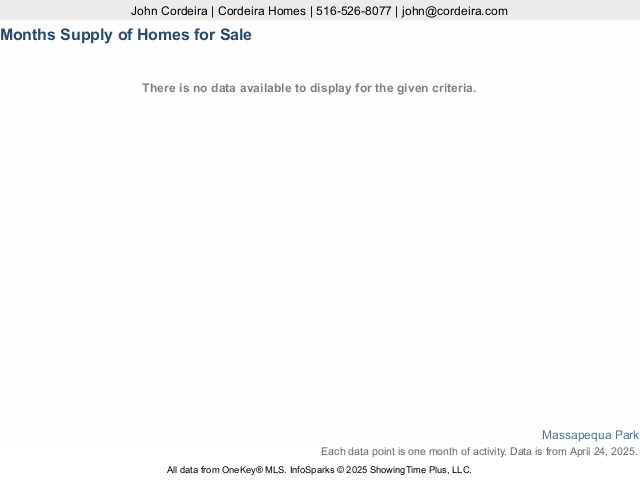 What does "Low Housing Inventory" Mean?
💰 List to Sold Price:
Here's something that will make you smile! The List to Sold Price percentage is a fantastic 102.8%. That's right, folks, homes in Massapequa Park are selling above their listing price. 💸 So, if you're a seller, you can expect a handsome profit. And if you're a buyer, don't worry; we'll help you negotiate the best deal possible! 😉
⏳ Median Days on Market:
Time is of the essence! The median days on the market are just 24 days in Massapequa Park. That means properties are flying off the shelves faster than ever. If you've been thinking about selling, this is your chance to get your home sold in no time! 🚀
💲 Median Sold Price:
Drumroll, please! 🥁 The median sold price in Massapequa Park is a solid $690,000. That's right, folks, the market value is on the rise! If you're a seller, this is great news for you. And if you're a buyer, don't worry; we'll help you find the perfect home within your budget. 🏡💙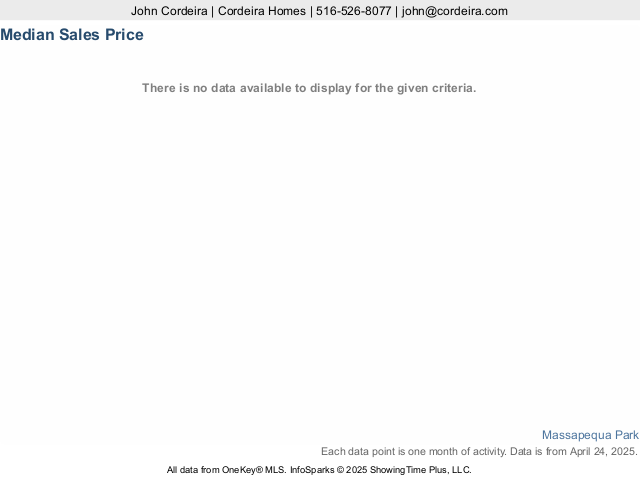 To sum up, the Massapequa Park Market Update
So, whether you're buying or selling, now is the time to take advantage of Massapequa Park's thriving real estate market! Contact me, John Cordeira, your local REALTOR® at Cordeira Homes, to discuss your real estate goals and how we can make them a reality. 📞 Let's make your dreams come true! 💫✨
If you are a buyer and looking for the newest homes to hit the market, click here, SearchMyLIMLS.com
If you are a seller and would like instant home value, please follow this link, MyLIHouseprice.com
#MassapequaParkRealEstate #MarketUpdate #CordeiraHomes #JohnCordeiraREALTOR #RealEstateExpert